Corning Chamber
Promote business development, tourism and growth in the interest of Corning through services and representation.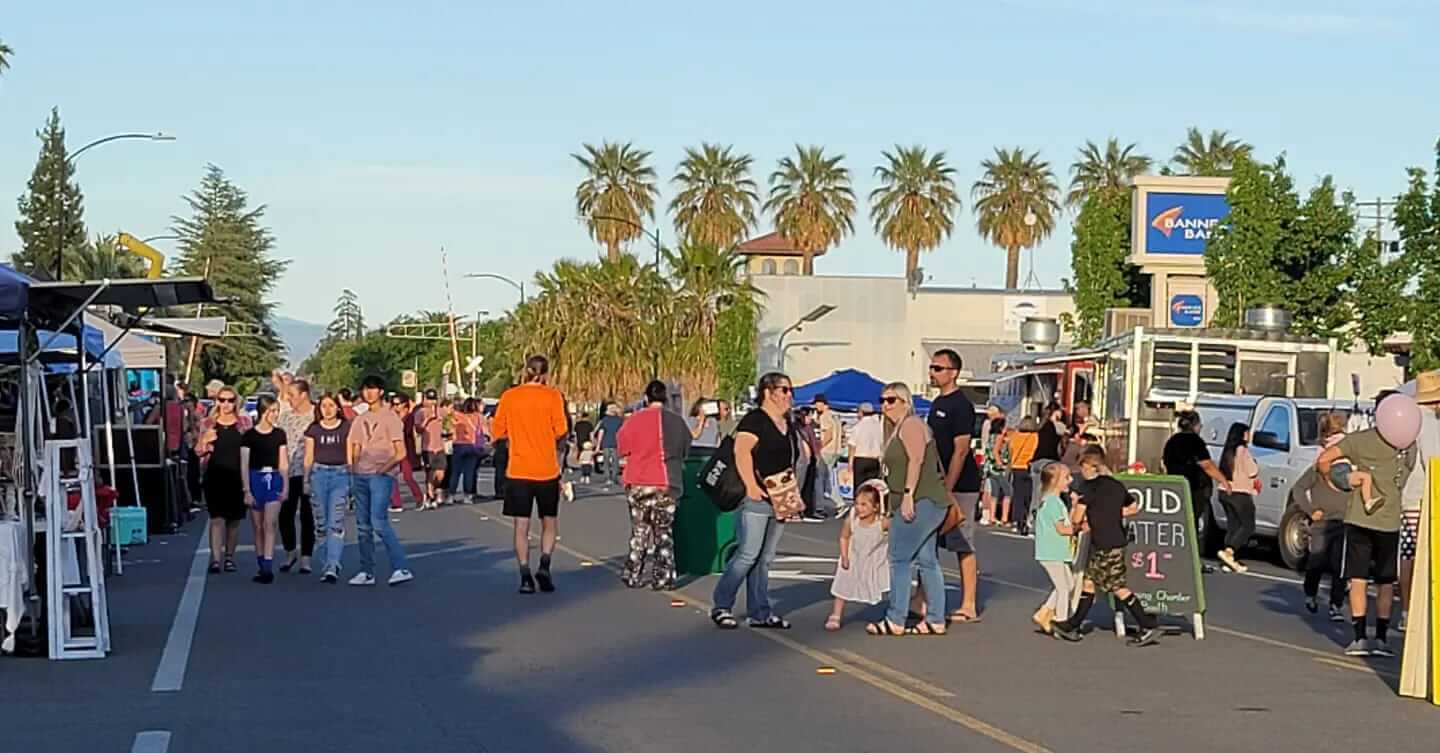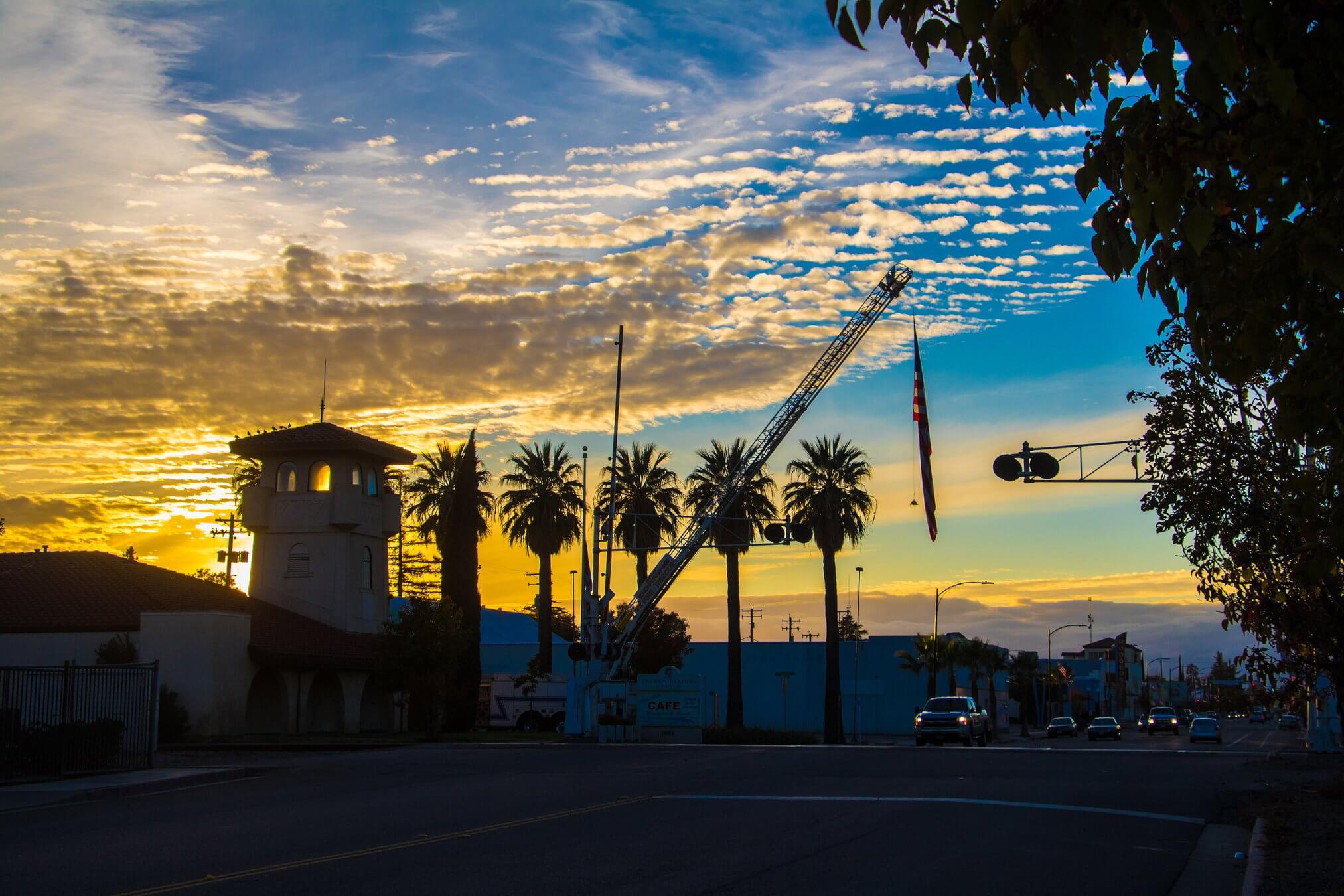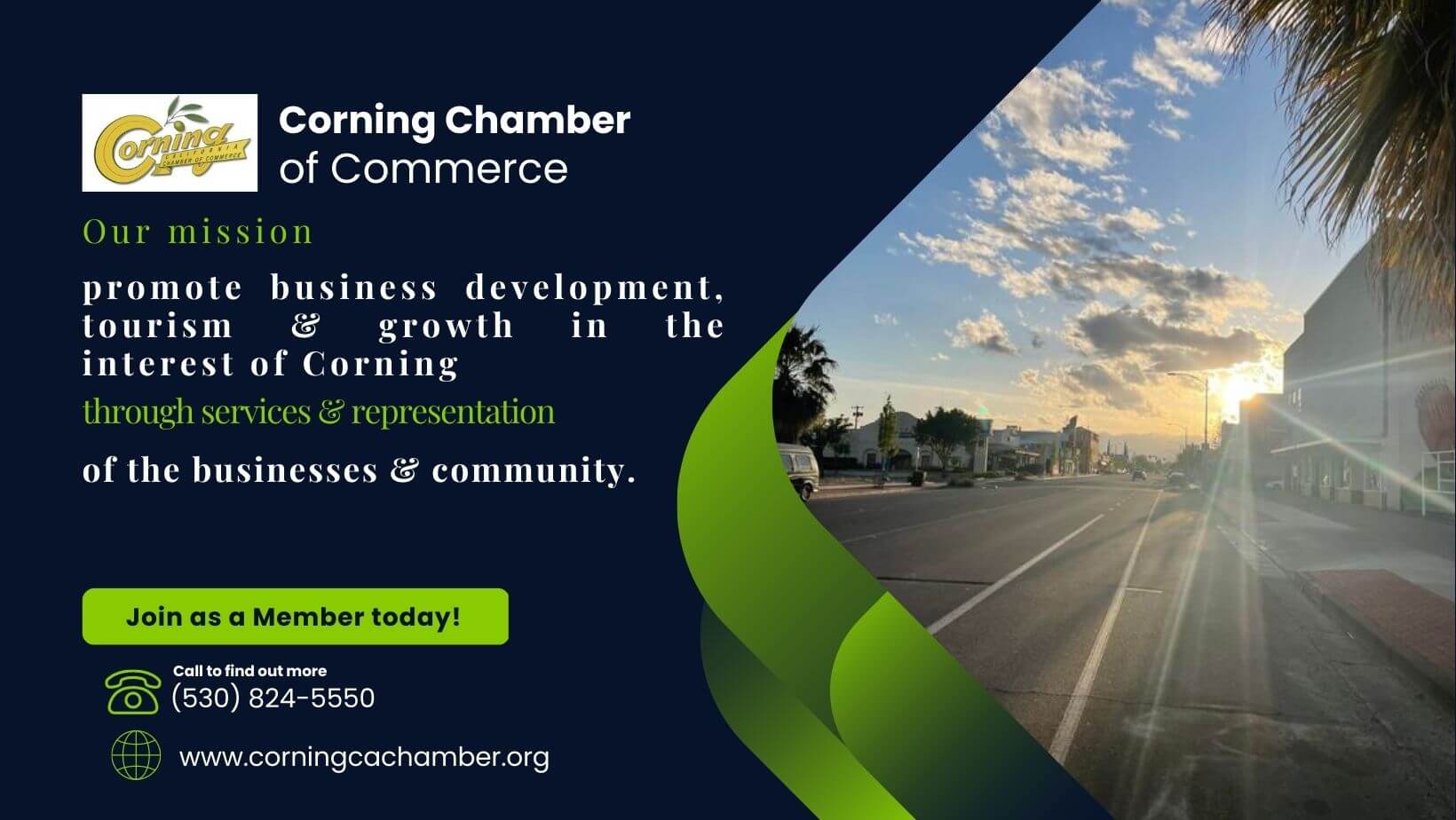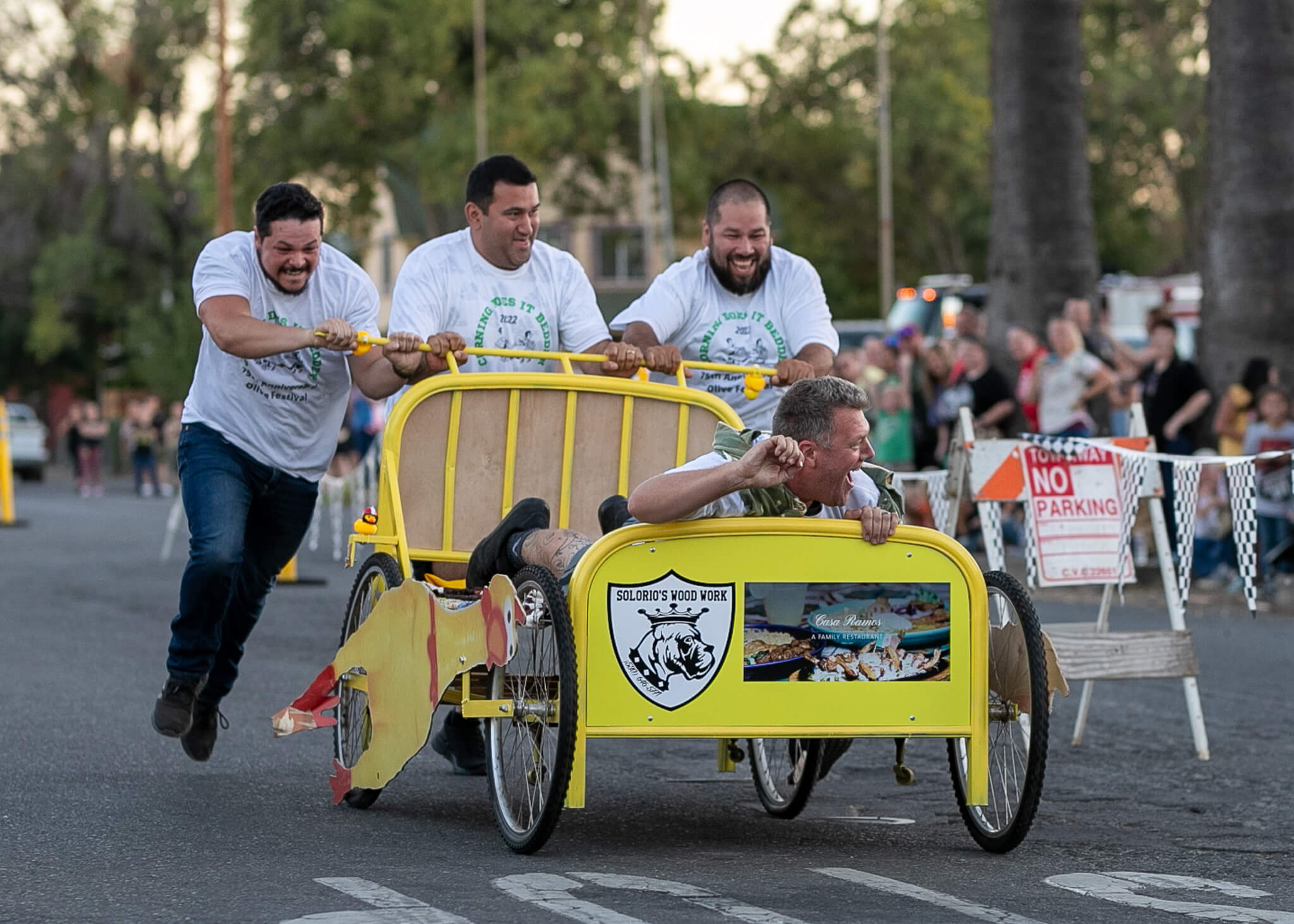 Welcome to Corning Chamber of Commerce!
Our mission is to promote responsible business development, tourism & growth in the overall best interest of the Corning area through services & representation of the business community.
Let's celebrate the spirit of the holiday season together!
To Participate, please contact the corning chamber at
info@corningcachamber.org or call 824-5550
Parade Entry $20 - Click here to register today!
Our annual decoration contests are a special part of the season! Businesses can participate by decorating their windows and residents can enter their home displays, both for free! Some winners will be featured in our Christmas Light Trolley Tour on Friday, December 8th.
To Participate, just stop in at the Chamber to register or you can contact us at:
info@corningcachamber.org or call 824-5550
We are honored to be a drop-off location for the Tehama Toys for Tots again this year!
Donations requested:
- NEW unwrapped toys
- Hefty 13-gallon black garbage bags
These can be dropped off at the Chamber office now through December 10th (office is open Mon through Thurs 10a-4p.)
100% of all proceeds and toys donated in Tehama County stay in Tehama County and the organization shops locally so your contribution stays local as well.
The Corning Chamber of Commerce supports businesses and community
Through memberships with the Corning Chamber of Commerce, investments go back into the community to organize and host such events as the Installation Dinner, the annual Olive Festival & Car Show, the Hometown Christmas and well as other events throughout the year. Theses events draw thousands to Corning and offer something for everyone!
Keeping the Chamber strong is vital for the business community of Corning and its citizens. The Corning Chamber of Commerce networks with businesses continuously through Corning in the Evenings, Ambassadors and supporting local events through the Chamber resources. We have membership levels for individuals, non-profit and businesses. As well as sponsorships with customized benefits.
Through the dedication of our Partners/Sponsors we would like to recognize: